Dubai Vacation Rentals : What landlords and guests need to know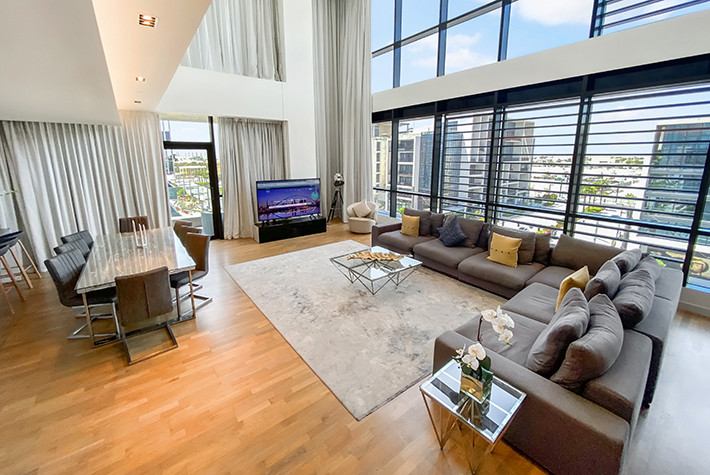 While the Dubai real estate industry is already a conducive sector for high rental yields, Dubai has always welcomed more and newer opportunities in the short-term rental or holiday home rental category. Dubai offers property owners and even tenants the possibility to earn even better yields, while having more flexibility to use or sell the property. If you want to take up the short-term rental route, here are a few essential things you need to know :
Which entity governs the Vacation Rental market in Dubai?
The vacation rental market in Dubai is emerging as a growing industry regulated under Decree No 41 of 2013. All short-term rental properties need to be registered with the regulating government entity. The Department of Tourism and Commerce Marketing (DTCM) has established detailed legislative guidelines for operators of holiday homes. The rules and regulations ensure a certain degree of compliance to standards of operations.
Can I stay in my property and rent it out as a vacation home partly?
As per Dubai Tourism (DTCM) guidelines, the entire apartment can only be rented out, the same cannot be shared with the landlord or other sharing guests. Personal usage of the property by the owner is permitted when relevant government fees are paid during the stay.
I have a property that I plan on renting out for short term lettings in Dubai. What should I do?
You can obtain the services of a holiday home operator like fäm Living - https://famliving.com a DTCM licensed Vacation Rental operator in Dubai. The holiday home operator will assist in obtaining the DTCM permit. The furnishings of your apartment must comply with the standards that are set by DTCM, frequent inspections by DTCM inspector are to be expected. Considering the fact that Dubai really takes pride in its hospitality sector, as a holiday home provider you must be prepared to offer hotel-like services in your vacation home. Like the rest of the real estate sector, the holiday homes industry is also extremely competitive and as a result you will be required to do multiple viewings before your property gets rented out for short terms. Hence, its always advised that you use a licensed holiday home provider who has significant experience along with a credible history and will ensure the hotel-like standard of service to maintain your asset in spectacular condition.
What is the cost of obtaining a permit from DTCM for short rentals in Dubai?
Below are the fees for DTCM permit based on property configuration
(as of 12/10/2020)
1 bedroom homes : AED 370/-
2 bedroom homes : AED 670/-
3 bedroom homes : AED 970/-
4 bedroom and above : AED 1270/-
How do I benefit from short-term renting?
One can expect a premium for vacation rentals over the conventional long-term rentals (Ejari). The size of this premium usually depends on the supply-demand dynamics. In Dubai, usually a 25-30% premium has been realized in terms of gross annual income over the conventional long-term rentals. Apart from the additional premiums, the home owner also enjoys the added benefit of investment protection as their properties will always be maintained in immaculate condition and the property will always be accessible for his/her private use upon early confirmation & availability.
To book your next vacation home in JBR, City Walk, Bluewaters Island, Midtown or in Downtown Dubai please visit : https://famliving.com/properties
- Josiah Sebastian (Digital Marketing Specialist @famliving)