The Future of Holiday Homes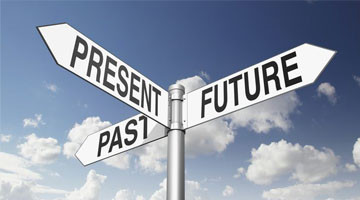 The so called "Once in a lifetime event" that people were worried about actually happened. It was not a meteor hit and it wasn't a third World War either, turns out it was a tiny little virus today we know as the Coronavirus.
However, as lockdown restrictions are eased in several GCC countries, many in the holiday homes industry hope that with controlled safety standards and with optimal use of technology – business can continue in a new form. In the absence of tourism, holiday home providers are keen to adapt to the needs of these new travel habits.
For holiday home providers to survive and thrive in this new social era, we would have to concentrate on a few important aspects:
Moving forward, guests will demand higher standards of Hygiene and Safety. Holiday home providers in their turn should invest their resources to make sure that their guests feel safe and secure in their homes. Maintaining the overall hygiene of the holiday home will be considered more relevant than the amenities that come along with the stay. Providing safety kits on every check-in and making sure that the employees that deal with the guests follow strict safety protocols will be essential.
A fairly new concept known as the ROE (return on experience) will rise more & more and will be a concept that will keep ringing in our ears for some time after this pandemic. We understand that the current tourism landscape is changing, once this pandemic comes to an end, guests will seek experiential stays and destinations that will enrich their lives and create memorable moments. In the years ahead, successful holiday home providers will actively search for ways to meet the wants and needs of experience-driven travelers. In other words, they will always be looking to improve their ROE—Return on Experience.
Another major business pattern modification will be the shift from international travel to domestic travel. With local restrictions being relaxed, we will see an increase in local staycations as holiday goers will prefer domestic options for safety and to reduce their exposure to risk. Offering special staycation packages for local citizens and residents will attract more occupancy in the months ahead. We at fäm Living have initiated attractive offers to UAE residents to notice the high demand on this segment, more than 90% of Abu Dhabi staycation in the month of April this year was contributed by Dubai residents.
Technology will be one major aspect that will allow holiday home providers to limit costs and increase revenue. Self-checkin options, paperless contracts and contactless payment solutions will be well perceived by guests during and after the current pandemic.
Last but not least, holiday home providers should streamline their business module to focus on longer average-length-of-stay rentals segment, contriving monthly offers that attract as much residents who are encountering uncertainty in their lives, which would present holiday homes rentals as a convenient solution.
While the world awaits to start its journey to normality after COVID-19, holiday home providers should remember that history has revealed that crisis and disasters have always set the stage for opportunities and often for the better. There will always be a need for short term rentals, BNB's, villas and beach houses. As the world feels different right now, we must look at past data throughout the last century to see what will happen post crisis and focus our future strategies based on data-driven action plans.
- Mohamad Shams
Managing Director - fäm Living